Imagine Able offers expressive arts therapy and creative coaching sessions in Jen's home art studio in Delta, or online. Group workshops are offered online or at your place of work, and occasionally expressive art retreats are offered.
Follow @imagine_able to stay up to date.
Anti-Oppressive, Safe space:
We endeavour to create a non-oppressive, judgement-free safe spaces where all are welcome to express their authentic self. We are trauma-informed and approach all practices from this lens.
Come as you are.
Let's connect!
Delta, British Columbia
M-F: 10am – 8pm, Weekends by appointment
Email: [email protected] for more info and to
book a session or workshop!
Expressive Arts Therapy Session:

$CAN
60 minutes
Sliding scale available.
In person or on Zoom
Creative Coaching Session:

$CAN
60 minutes
Sliding scale available.
In person or on Zoom
Theatre or Expressive Arts Workshop:
$CAN
90 minutes
Rates dependent on time,
travel and group size
---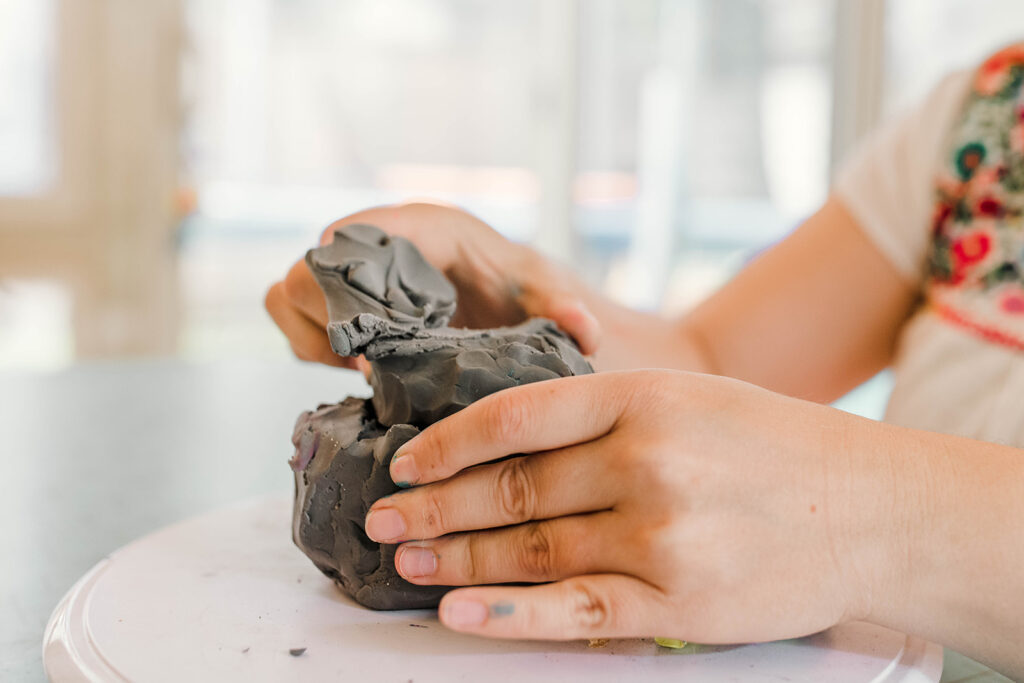 "Jen is a skilled facilitator and creative. Her warmth and easy-to-be-with presence drew me into my own imagination and creativity. She's incredibly talented and a lot of fun to work with."

— Jeannette, group workshop participant
---
About Jen
I'm a mom of 2 boys!
Hot coffee and sunshine fuel me.
I've been to 42 countries and lived in 5 (USA, Holland, Czech Republic, Kuwait, and Canada)
There's nothing better than jumping in a lake on a hot summer day. Especially Shuswap Lake, B.C.
I'm learning how to sing Opera these days!